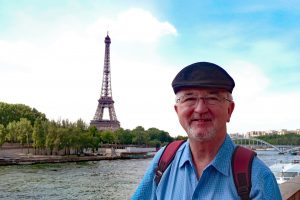 Hello, my name is Stuart Gustafson, and one of the most exciting times I've had was spending a full two months in the amazing city of Paris, France! We rented a flat in the 10th arrondissement, close to Canal St. Martin, a vibrant hub of activity as the calendar approached the Summer Solstice. I could go on and on about Paris, Versailles, Normandy, museums, cafés, etc., but this site isn't about me, it's about YOU!
How can I help you better enjoy your travels? As an independent travel consultant, I have access to the same booking engines as every other travel agent. The big difference is that there is no pressure for me "to make quota." Every thing I do is personalized and offered to you based on your stated desires.
As a traveler myself, I've had the United States Registered Trademark America's International Travel Expert® since October 2010; I've been to 55 countries, and I've been to 160 different cruise ports (and more of each are already planned). If you want travel plans crafted for you by THE Expert and traveler, and not just a "seller of travel," I'd love the opportunity to help you fulfill your travel wishes.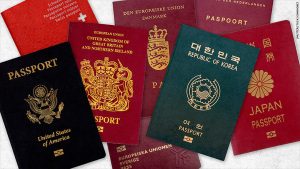 The U.S. Passport Office has re-opened for processing new passport applications, but the wait times are quite lengthy. I suggest you use a expediting service to get your passport (or foreign country visa) if you are traveling within the next six months. My recommendation, and here is the link, is Rush my Passport.
If you want a fabulous trip created for you, please fill out the brief form below and then hit SUBMIT. I will set up a time to discuss it with you to ensure that everything you want is part of the plan.