[thanks to Alonso Reyes on unsplash for the beautiful image above]
Unpack once; meals prepared, served, and dishes done by someone else; bed and cabin cleaned and made every day; free top-rate entertainment daily/nightly. Sounds good, doesn't it?
There's not much about cruises that I don't like, except they come to an end, and I must say goodbye to new friends, awesome staff and crew. I've been to 168 different cruise ports, have cruised on 12 different lines, and while the majority of my cruising experiences have been as a cruise ship speaker, I've also cruised as a "regular passenger" on a dozen cruises, including two so far in 2022.
Unless you live near a cruise port, I recommend you plan to arrive a minimum of one day early. If you are traveling overseas, I would extend that to several days. Why?
1. If you have problems with flights, connections, baggage, etc., you're not in danger of missing your cruise.
2. Your body has some time to acclimate to the new time zone. You don't want to start a cruise all groggy.
3. Use the time to explore the area; there are typically so many great things to do in the areas around cruise port cities.
It's about time — Several cruise lines are now offering "solo" cabins with either no single supplement or a reduced supplement on cruises. AND, there is one line that offers "Solo" cabins on EVERY cruise without a supplement charge. Plus, they even have some No Single Supplement cruises just for solo travelers! Interested? Email me — let's find you an awesome cruise!
---
"The anniversary cruise you booked for us was everything we could have hoped for … and more!"
— Thom and Margaret (verified clients)
---
What are some of the factors that come into play when selecting a cruise?
1. If you're a frequent, or even infrequent, cruiser, do you have a favorite line?
2. What part of the world do you want to cruise to/in? Where have you cruised?
3. What type of cruise line/ship do you want? (Ultra Luxury; Ultra-Premium; Premium; Upscale Contemporary; Contemporary/Family; Small Ships; River cruises) — I've been on all types!
4. How long of a cruise do you want?
5. Are there particular ports you want to visit? Don't want to visit?
6. Do you want a lot of "sea days," such as on a trans-oceanic cruise?
7. Obviously, what is your budget for the cruise? (Don't forget other items such as airfare, hotels, tours, beverages, etc.)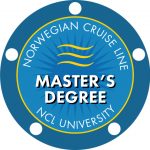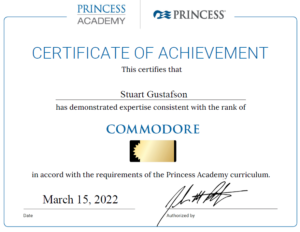 What all of that translates to is that there is no one-size-fits-all cruise or cruise line. Are you traveling solo, as a couple, with a friend (separated beds), as family, part of a group? It CAN be confusing; that's why I stay up-to-date with the latest cruise news and offerings. Let me help you find the right cruise that's exactly what you want.
Can you probably find a good cruise through Costco Travel or Auto Club? Yes, but are they going to notify you of schedule changes, or be available to you 24/7, while you're cruising in case there's a problem? The answer is simple, "No."
Fill out and SUBMIT the form below if you'd like me to find the best cruise ideas for you.