We took a three-week jaunt through Europe (we added time at the beginning and the end to make it four weeks total) as part of a marvelous guided tour a dozen years ago. It was a great experience, but we didn't really spend much time in any one place. That was our choice at the time. Now that I've been to 562 countries (and 19 more are being added to the list in 2023), going to ONE place, the Destination, is appealing because I can learn more about the area, the people, the history, the arts and culture, the food!
As an independent travel agent, I have chosen to specialize in certain amazing destinations so that you can be assured that when I tell you something about the area, it's not that I just read about it online or in a brochure. The areas below are listed in alphabetical order because I am not favoring one over another. If an area is listed here, it is because I consider it to be an Amazing Destination.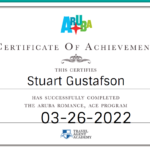 Aruba. My first trip to Aruba was in 2000; the beautiful warm white sand is just as awesome in person as it is in all the photographs. It is called "One Happy Island," and once you're there, you will see why. The people are friendly and welcoming, and you can do everything, or nothing, or anything in between. There is world class diving, snorkeling, surfing, fishing, lying on the sand; feasting on amazing meals at the water or inland. U.S. Dollars are gladly accepted, or you can exchange them for the Aruban Florin (1 USD is about 1.8 Florin). Aruba is a popular wedding and honeymoon destination, and there are convenient flights from many U.S. gateways to the island. Email me to talk about Aruba.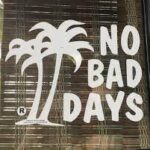 Cabo San Lucas, Baja California Sur (BCS), MEXICO. Cabo San Lucas, or just "Cabo," is definitely one of my favorite destinations. Starting with my first one-week visit in 2003, I have now visited there 23 times. While most visits have been for two weeks, I have spent four weeks there on three separate occasions. In fact, it was the first place I went after taking early retirement in 2007. While there are new restaurants and bars opening on a frequent basis, I have been to most of the mainstay ones. I know restaurant owners and chefs, gallery owners, places to go for great meals without "tourist prices." Some residents there call me a Cabeño because I am just like a local when I am in Cabo. Email me to talk about Cabo.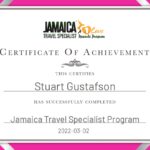 Jamaica is THE home of the original All-Inclusive resorts. With THREE major international airports providing service to the island, you can be at your resort shortly after landing. Your choices for where you stay and what you do are almost endless. You can stay at the resort, and be pampered with food, drink, activities (or nothing at all!), or you can head out to coffee plantations, rum distilleries, checking out local arts and crafts and music. By the end of your wonderful Jamaican vacation, you'll be saying, "We need to come back here; there is SO much more to do." It's easy to be confused about which resort to pick and where to stay; I'll help you find the perfect one for your vacation. Email me to talk about Jamaica.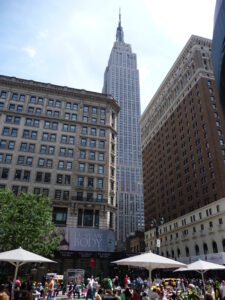 New York City has been described a "The city that never sleeps." There is no question that there is so much to do in "The City" that you can stay busy all day and all night long if you want. You have theaters, on Broadway and off Broadway. Hungry? There are restaurants galore with dine in, takeout, and delivery. And there are all price ranges; you can enjoy a great meal without spending a lot of money. I know; I've found some of those places! Shopping? Of course, from the top brands to streets filled with one style of garments and materials. Parks? Of course. Transportation? Don't even think of taking a car into the city; just don't! Cabs and ride sharing vehicles are abundant, and there's always the Subway system. My preference is to stay in mid-town Mahattan, anywhere from 38th Street up to 47th. Why? Everything I want is either within a short walking distance, or an easy subway ride. The three major airports — Kennedy (JFK); LaGuardia (LGA); Newark (EWR) — have connections into the city, and I find it is a nice place to spend a day or two before (or after) your two weeks plus in Europe. I've done it, and it's a nice break. Email me to talk about New York City.
Paris, FRANCE is a place I would gladly visit any time of the year, regardless of the weather. It's preferable to be able to sit outside of a nice café while enjoying a coffee or wine, or a beer, but being in Paris is the most important thing. I've been to Paris many times, including a two-month stay in a flat near Canal St. Martin in the 10th arrondissement. Unlike other destinations, Paris is not a place to just sit; you must get out and move with the city; take the bus instead of the Metro; eat at a stand-up café; buy a crêpe from a sidewalk vendor; walk along the Seine and peruse through the old books being sold there. Of course, you'll visit galleries and museums, go up the Eiffel Tower, do some shopping, and take photos. But the best experience of all is just to let yourself be immersed in the spirit of Paris. Visit a park (Parc Monceu is my favorite), sample cheese along Rue Cler; stroll through the Jewish quarter; visit the Sorbonne; learn and practice a few basic phrases in French (don't worry; they'll appreciate that you're even trying!). Let me help you find the perfect place to stay and activities to savor for your Paris getaway! Email me to talk about Paris.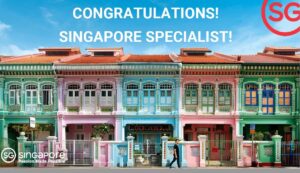 Singapore is unique in that it is a major international city, island, and country all in one (technically, there are multiple islands, but just one main one). Known as one of the cleanest cities in the world, it is also one of the safest. The Botanic Gardens are the only tropical garden to be recognized as a UNESCO World Heritage Site. While there, you must go to the Long Bar at the Raffles Hotel, the birthplace of the famous Singapore Sling cocktail. Or, go to the top of the Marina Bay Sands Hotel for a stunning view of the city and the harbor. As one of the largest seaports in the world, Singapore is a popular starting port for Southeast Asia cruises. Email me to talk about Singapore.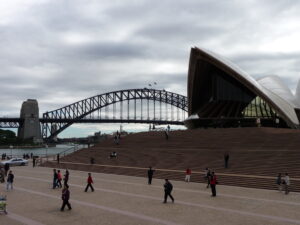 Sydney, NSW, Australia is Australia's largest city, and probably the one that visitors know the best. I've been there about 10 times (I say "about" because I don't have the exact umber of visits from when I was working). Some first-timers to Sydney are surprised to learn that there is more to Australia than kangaroos and saying, "G'day, mate." The Royal Botanic gardens sitting right on the Harbour near the Opera House is an amazing spectacle of plants AND animals. While some like to hike up the Harbour Bridge, I prefer just walking across it. The Hunter Valley, home to many superb wineries is just a short drive north of Sydney; you must take a trip and enjoy the winetasting! Oh, by the way, Sydney is the primary setting for the first book my mystery novel series. Email me to talk about Sydney.